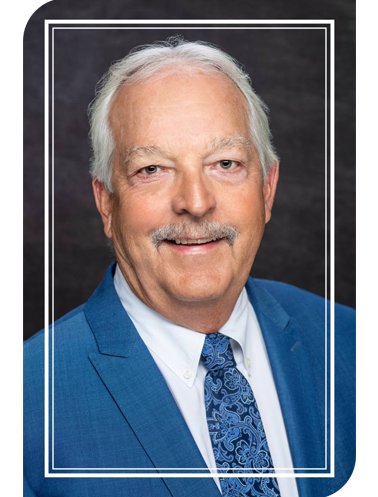 Thomas David Koeneke, age 72, of San Isidro, Texas, entered into rest on May 20, 2023 in Brownsville, Texas surrounded by his loving wife, Alicia Koeneke, and family.
---
Tom was born in Denver, Colorado on April 8, 1951, to Blanche Isabelle and Orville Ernest Koeneke. Tom grew up in Brighton, Colorado with his three siblings: Kathy, Robert, and Susan. His childhood and teenage years were filled with days working on the family farm while enjoying evening meals prepared by his mother at harvest time. During this time, he also forged a very close relationship with his grandfather, Rudolf Koeneke. Tom loved telling stories to his children and grandchildren of him and his grandfather working the wheat fields outside of Brighton; of riding horses to school; and of racing through the farm fields on horseback to go fishing at the ponds with his sister, Susan.
Tom graduated from Brighton High School in 1969 and subsequently attended Colorado University where he received his Bachelor of Science and Bachelor of Arts Degree in 1973. Tom enjoyed his university days establishing lasting friendships and creating cherished memories during cross county road trips with his best university friend. After graduating from CU, Tom moved to Waco, Texas to attend law school at Baylor University. During his time at Baylor Law, he connected with his fellow students, some of which became lifelong colleagues in the Rio Grande Valley. Tom graduated with honors from Baylor Law in 1978. During his final year at Baylor Law, Tom interviewed with his future law partner and friend, Bill Ellis, who brought him down to the Rio Grande Valley as an attorney with the Ewers & Toothaker Law Firm.
Tom quickly secured his place in the Rio Grande Valley legal community and together with Bill Ellis moved forward to establish the Ellis Koeneke Law firm. Dedicated to the provision of legal expertise, exemplary hard -work, and unwavering ethics, the firm brought on Edmundo Ramirez to expand the partnership into Ellis, Koeneke and Ramirez, LLP.
Tom gave his lasting commitment to the Rio Grande Valley when he married the love of his life, Alicia Martinez becoming a part of a legacy South Texas family. Tom and Alicia shared a love of the land, of history, of family faith and raised their two sons, Matthew David and Thomas Daniel to complement this love.
Tom shared his passion for the outdoors with his family through hunting at the family ranch, Rancho Los Altos, and fishing in the Lower Laguna Madre near South Padre Island. Those quiet moments in the deer blind watching the South Texas brush country and early mornings on the bay watching the sun rise are ones that his family will cherish forever. Tom enjoyed traveling to Colorado and New Mexico. It was in those places he was able to teach his sons about growing wheat and navigating the ski slopes. Tom and Alicia poured all their time and love into giving their children amazing experiences and lifelong passions. Tom became a proud fighting Texas Aggie when his son Matthew walked onto the basketball team. He traveled throughout the athletic season to watch Matthew and his team form lifelong friendships. Another proud moment in Tom's life was when Daniel followed in his footsteps by becoming an attorney, and sharing a love of the law.
By far the greatest accomplishment and proudest moments in Tom's life were the moments with his six grandchildren. It only took his first grandchild to turn a strong, commanding, almost impenetrable man, into a true "Gramps." Emma was his first and the one that changed his life, Wyatt was his inseparable best-friend, Caroline was his ranch girl, Samantha was his little firecracker, Grace was him, with his mind and demeanor, and Hannah was his last love. It is the moments spent with Gram and Gramps, that their grandchildren cherished the most.
Tom is survived by his wife, Alicia Martinez Koeneke; sons, Matthew David (Heather) and Thomas Daniel (Katie); six grandchildren; and siblings, Robert Koeneke (Cristy), Kathy Heavers (Tim), Susan Koeneke.